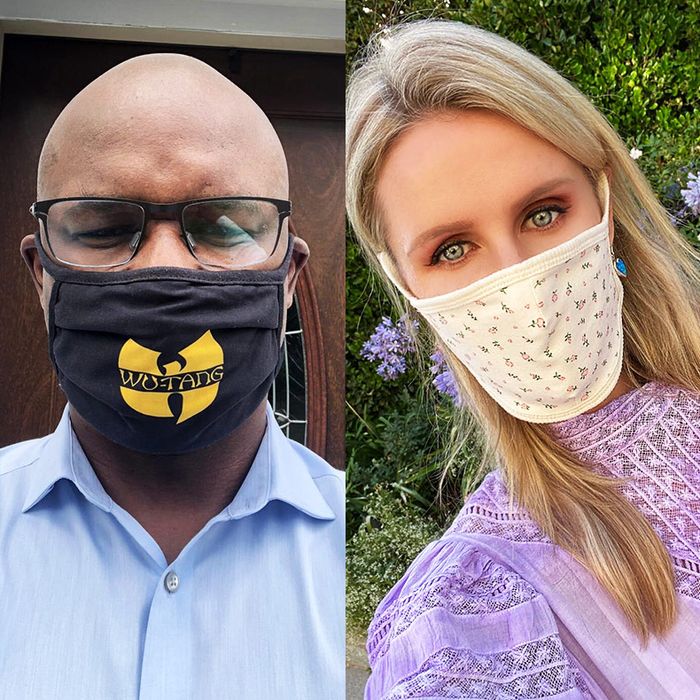 From left: Art director and textile fabricator Todd Heim modeling a mask he made (which Cervo's head chef Aaron Crowder recommends); Democratic nominee for U.S. Congress Jamaal Bowman; Nicky Hilton.
Photo-Illustration: courtesy
Over the past few months, protective masks have become a part of our daily lives — and likely will continue to be. In the early days of the pandemic, choosing a mask often came down to ordering whichever pack of blue surgical masks happened to be available online. But now, masks have become as much an expression of personal style as any other item in your wardrobe. From the cheerful Liberty prints of Atlanta-based designers Sid and Ann Mashburn's version to Tia Adeola's lace-adorned masks-slash-head-coverings that look almost like something out of a Renaissance painting, masks have transcended the purely utilitarian to become an expression of taste (not to mention, often a relatively inexpensive way to own something from a favorite brand). To hear about the most stylish (and still comfortable and secure) ones out there, we reached out to dozens of people with great style — below, their everyday masks, "fashion masks," and everything in between.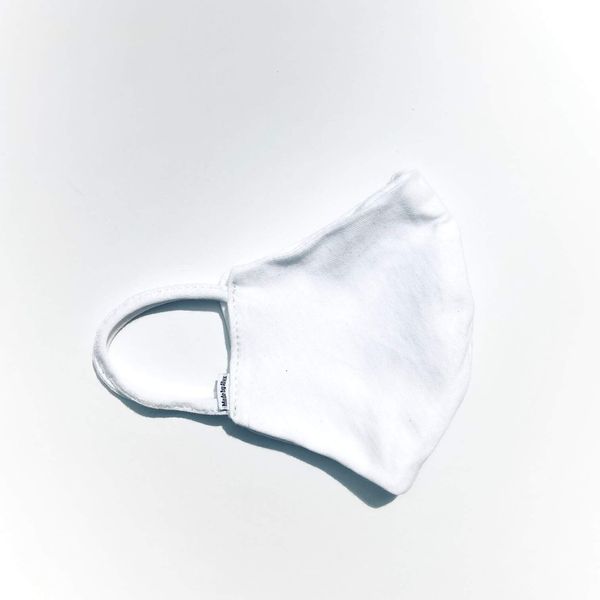 "You want to have a summer mask for everyday sweat, a fashion mask, and something in between the two that's just for every day. For my everyday mask, I like the ones from Made by Alex. He has one of the last factories on 29th Street, where they make all the masks. They're cotton microbial masks, and if you want, they will even do custom embroidery. It's a really good way to support a 'made in New York' business, and he also just makes a fantastic product." —Olivia Rose, founder of the plant design studio Bodega Rose